Vibration Engineering Projects
Experts for commercial and industrial vibration engineering. Read about some of our solutions for vibration control.

An A+ for stringent floor vibration limits.
When the University of Waterloo Mike & Ophelia Lazaridis Quantum-Nano Centre (QNC) was built, we were tasked with making sure the very stringent floor vibration limits were satisfied.
The building was to contain many laboratories and the requirement was 33 times more stringent than a typical building because of sensitive equipment. We used significantly upgraded design to the typical vibration isolators and were involved in the selection of the equipment parameters as well as in the vibration isolation system.
All requirements were met and the QNC building is one of the first buildings where there are many vibration sensitive labs within one building.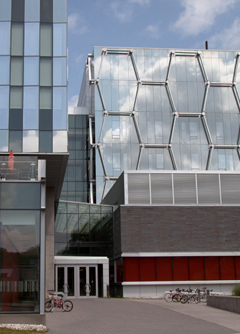 A large space as quiet as a mouse.
When the Royal Conservatory of Music wanted to upgrade and expand its existing facilities, they turned to us for noise and vibration engineering.
The big noise control issue was that there was a subway line deep beneath the property. Not to mention noise had to be mitigated between the multiple rooms including teaching facilities and concert space within the building.
To solve the issues, we isolated the building on large rubber pads as part of our solution. Today, the rooms have been described as "certainly the quietest large building in the country" with no trace of subway noise, making it as quiet as can be humanly heard.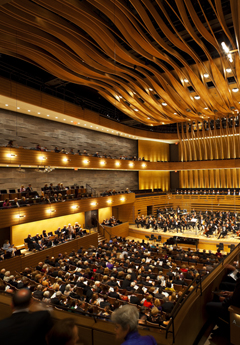 Case dismissed.
When Minnesota Public Radio (MPR) found out that the new Central Corridor Light Rail Transit (CCLRT) line would be running within 14′ of their existing recording and broadcast studios, they weren't too happy. They thought the vibration from the track design would be disruptive to their daily operations so they took the matter to court. Aercoustics was brought in as an expert witness who could give an unbiased third-party peer review. We predicted the future noise and vibration levels that would be generated by the operation of CCLRT and provided our expert opinion on whether or not the current design of the system would affect MPR's operation. Our work confirmed the overall design strategy of the track system and the lawsuit was dismissed. However, based on our analysis, the team also opted for an improved track design that would reduce vibration levels even further.